4 Indiana Wings Etc. Locations Hosting Fundraising Events for Indy Honor Flight on Aug. 10
On Aug. 10 from 11 a.m. to 11 p.m., 15% of all food and soft drink orders at Wings Etc. Plainfield, Wings Etc. Brazil, Wings Etc. Terre Haute North, and Wings Etc. Terre Haute South will be donated to Indy Honor Flight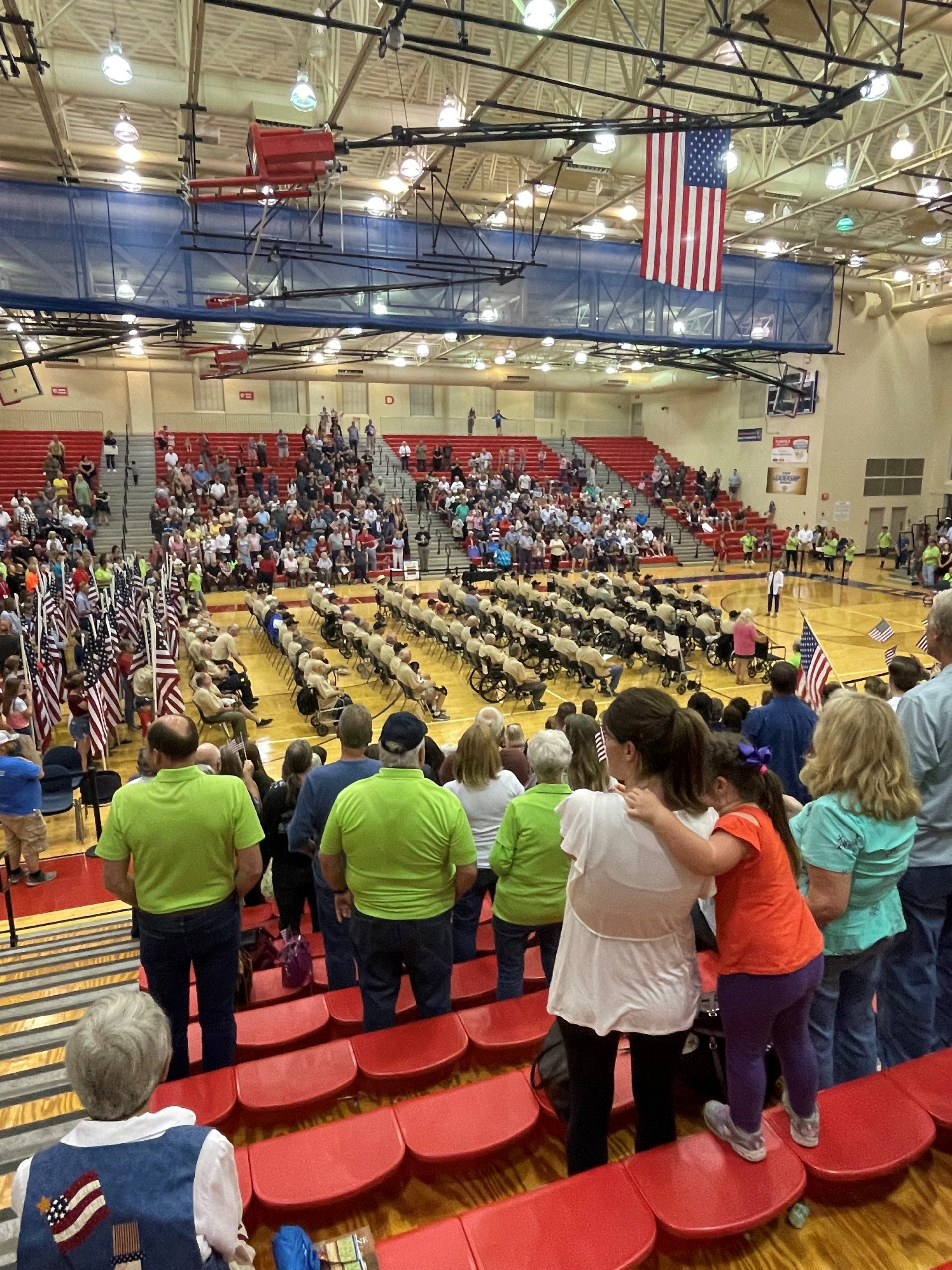 INDIANA (Aug. 6, 2022)—On Wednesday, Aug. 10, several area Wings Etc. locations will come together to raise money for the Indy Honor Flight—a program that sends veterans to Washington, D.C. to see the memorials built to honor their sacrifices to the nation. On Aug. 10, from 11 a.m. to 11 p.m. Wings Etc. locations in Plainfield, Brazil, Terre Haute North, and Terre Haute South will donate 15% of all food and soft drink sales to Indy Honor Flight. This will be the first of many Dine to Donate events planned for the organization, said Wings Etc. District Manager Byron Mudd.
"This is a really great organization that honors our veterans by taking them to D.C. to see the memorials that are dedicated to them," said Mudd. "They fly out of the Indianapolis Airport, and when they return, they are treated to a special ceremony at the Plainfield High School Gymnasium, where the community gathers to honor them. It's really a quite special program, and we are happy to support it."
Indy Honor Flight transports WWII, Korea, and Vietnam veterans to see their memorials in Washington, D.C., for free, thanks to donations. Wings Etc.'s Dine to Donate event aims to provide support to the organization so they can continue to fly veterans to D.C. free of charge. To apply to go on an Honor Flight, veterans should fill out an application at indyhonorflight.org/applications.
Those interested in helping Wings Etc. raise money for veterans to go on the Indy Honor Flight can do so by ordering carry-out or by dining in at Wings Etc. locations in Plainfield, Brazil, Terre Haute North, and Terre Haute South on Aug. 10 from 11 a.m. to 11 p.m. The offer applies to food and soft drink sales only.
About the Wings Etc. Grill & Pub Franchise Opportunity
Founded in 1994 by Jim Weaver in the South Bend, Indiana, area, Wings Etc. is a family-friendly grill and pub with a diverse menu featuring award-winning jumbo Buffalo wings, over 20 signature sauces and rubs, premium burgers, wraps, salads, appetizers, sandwiches, subs, kids meals, over 40 domestic and craft beer selections in bottles and on tap, dozens of large HDTVs tuned to sports programming, and a casual, non-corporate-y, laid-back "vibe" that makes people want to just come in and hang out. In addition to its popular sports programming, menu, and beverage options, Wings Etc. offers weekday lunch and food specials, online ordering, and much more.
Franchising since 2004, Wings Etc. Grill & Pub has been named one of Restaurant Business Magazine's "Future Franchises," has been named one of Franchise Gator's "Top 100 Franchises" for several years, and was named a 2020 "Culture 100 Best of the Best" franchise by Franchise Business Review. In June 2021, Wings Etc. was named a "Top 200 Food Franchise" and a "Top 500 North American Franchise" by Entrepreneur Magazine. Wings Etc. continues to grow and succeed by partnering with franchise operators who share the Wings Etc. Vision, Mission, and Values, a commitment to building a successful business while helping build stronger communities and people (and to having fun!).
Wings Etc. offers single and multi-unit franchise options. The initial franchise fee is $39,500, with a $200,000 liquid cash investment, and $500,000 minimum net worth requirement for interested prospects. Wings Etc. offers one of the lowest startup costs and break-even franchise opportunities in the full-service restaurant segment. Priority growth markets include Ohio, Tennessee, Kentucky, Michigan, Missouri, North Carolina, South Carolina, Illinois, Pennsylvania, West Virginia, Alabama and Florida.
For more information about the Wings Etc. franchise opportunity, visit www.wingsetcfranchise.com.
©2022 Wings Etc., Inc. Franchises independently owned and operated.
Section: Press Releases