Local filmmaker partners with Wings Etc. Connersville for meet & greet, fundraising event
Connersville native and filmmaker Paul Allen and cast members will be at Wings Etc. on May 16 to raise money and promote the release of their upcoming film, The First Harvest.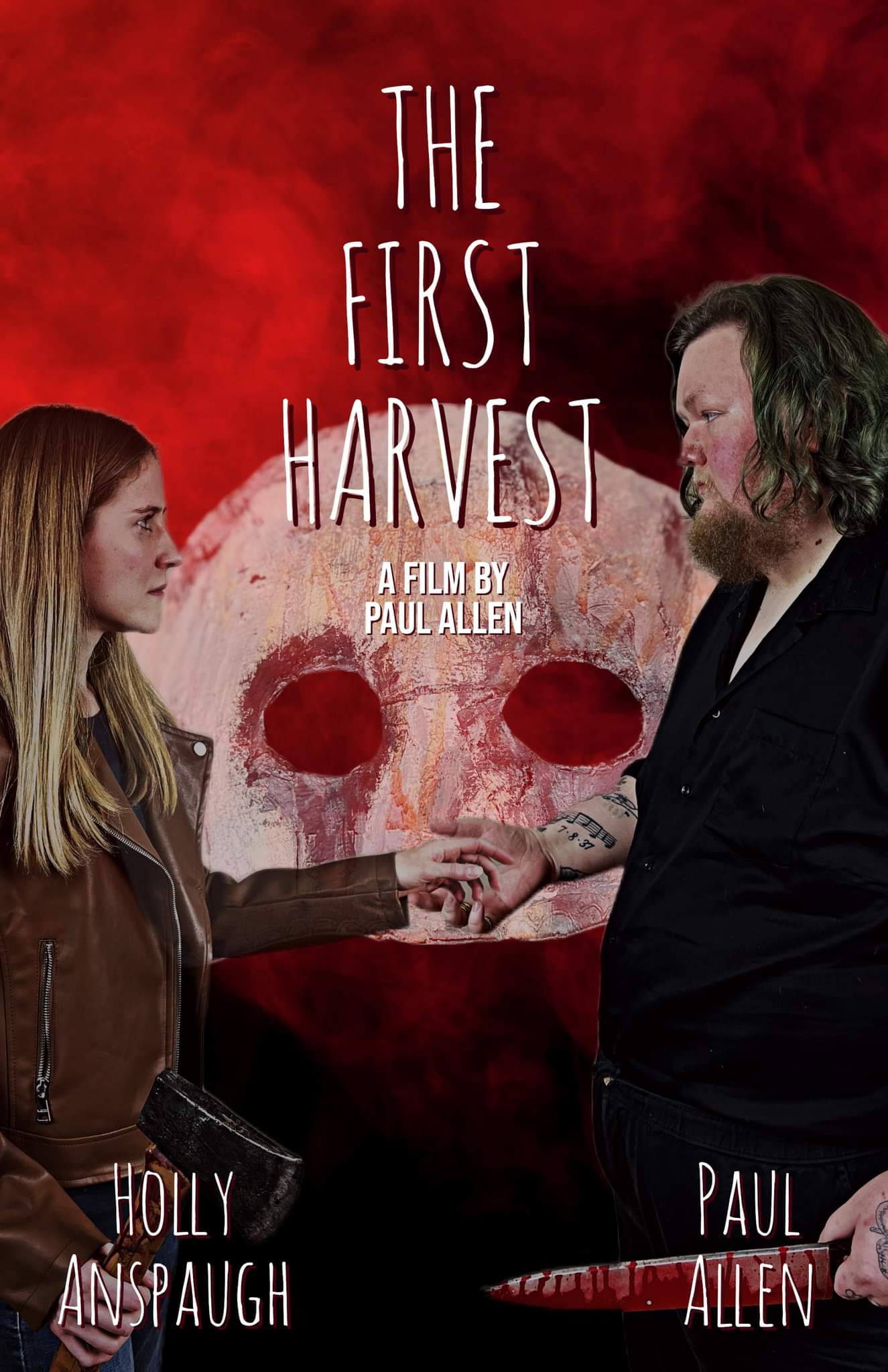 CONNERSVILLE, Ind. (May 11, 2023)— On Tuesday, May 16, from 11 a.m. to 10 p.m., fans will have the opportunity to support local filmmaker Paul Allen and his upcoming film, The First Harvest, by participating in a Dine to Donate event at Wings Etc. Connersville. On the day of the event, 15% of eligible food and soft drink sales will be donated to the filmmaker to help with the editing and production cost of his upcoming movie, which will premiere on Oct. 19 at the Strand Theatre in Shelbyville.
"I am a huge fan of Wings Etc.," said Allen. "I go quite regularly. I figured it was a great opportunity to reach out to a business that I already support and see if we could partner. I just absolutely love it there."
The First Harvest, dubbed a crime/thriller with horror elements, is Allen's first full-length feature film and follows a detective whose daughter has gone missing. The detective, Jerry, teams up with his wife, Emily, to hunt down a serial killer they suspect is to blame for the missing daughter.
The film features Holly Anspaugh of Bloomington and Allen, who plays the serial killer.
"It was such a fun experience to not just write the story and direct it but to be able to be on set in character," said Allen, who noted that the storyline came to him in a nightmare. "It's so unique to be able to look at the movie in so many different angles."
The crew has wrapped up filming and is currently in the editing phase. The first draft is expected to be done in July. Allen noted that this is a costly process which includes getting the copyrights to music and polishing the film. In addition to the premiere in Shelbyville, Allen hopes to show a screening of the film in his Connersville hometown.
"Whether people are or are not horror fans, I think they can go into this movie and still enjoy it," explained Allen, who noted that the film primarily focuses on the crime and thriller genres. "I simply cannot wait to get this movie out there and see the audience's reaction."
Paul and other actors will meet fans and promote the movie at Wings Etc. on May 16 from 11 a.m. to 2 p.m. Those interested in participating in the Dine to Donate on May 16 from 11 a.m. to 10 p.m. must show an event flyer, which can be obtained by Allen via Facebook. He noted that he and other volunteers would also post the flyers all over Connersville.
Section: Press Releases