South Bend native celebrates over 20 years with Wings Etc. Grill & Pub
Crystal Casarez has moved through the ranks over the past 20 years starting as a hostess and working her way to district manager.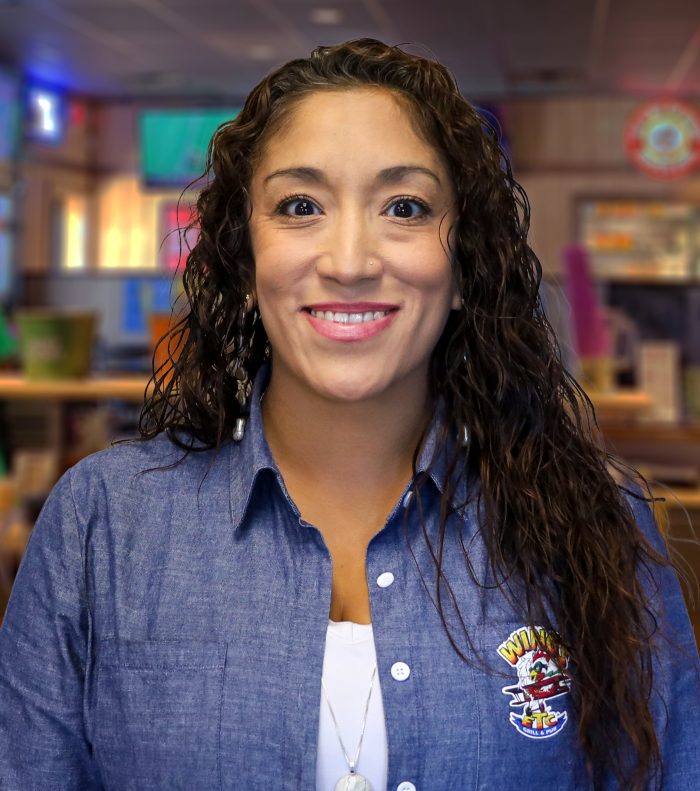 SOUTH BEND, Ind. (Oct. 24, 2023)— In 2002, fresh out of high school, Crystal Casarez landed a job at Wings Etc. South Bend located on Ireland Road as a hostess. Little did she know that her new job would mark the commencement of a career journey spanning over two decades.
"Wings was the place to work, and still is," said Casarez. "I had a couple of girl friends that I went to high school with that worked there. The four of us always hung out and two of them were working there, so it made sense to go there and get a job."
Eventually, Casarez began working as a server and bartender and became an integral part of the Wings Etc. family. Her passion for the work propelled her from there into management.
"I never saw myself going into management," she noted. "But one of the things I've loved about Wings Etc. is the growth opportunities and the people around me who had faith in what I could do."
Casarez moved from assistant manager to senior manager and into her current position as district manager, which she's done for the past year and a half. As district manager, she's responsible for making sure operations run smoothly at Wings Etc. locations in Rochester, South Bend, Valparaiso, Peru, and Elkhart.
"I've worked at Wings for over half of my life," Casarez noted. "I grew up with Wings as Wings was growing up. It's been an exciting ride, and seeing the growth we've made over the past 20 years has been exceptional. I can't wait to see where we go next."
Section: Press Releases