Wings Etc. Columbus now serving up 'Good Food, Great Times' in Grandview
Wings Etc. Franchisees Mike and Jennifer McGee are excited to be part of Grandview's growth with the opening of their new Wings Etc. Grill & Pub restaurant at 775 Yard St.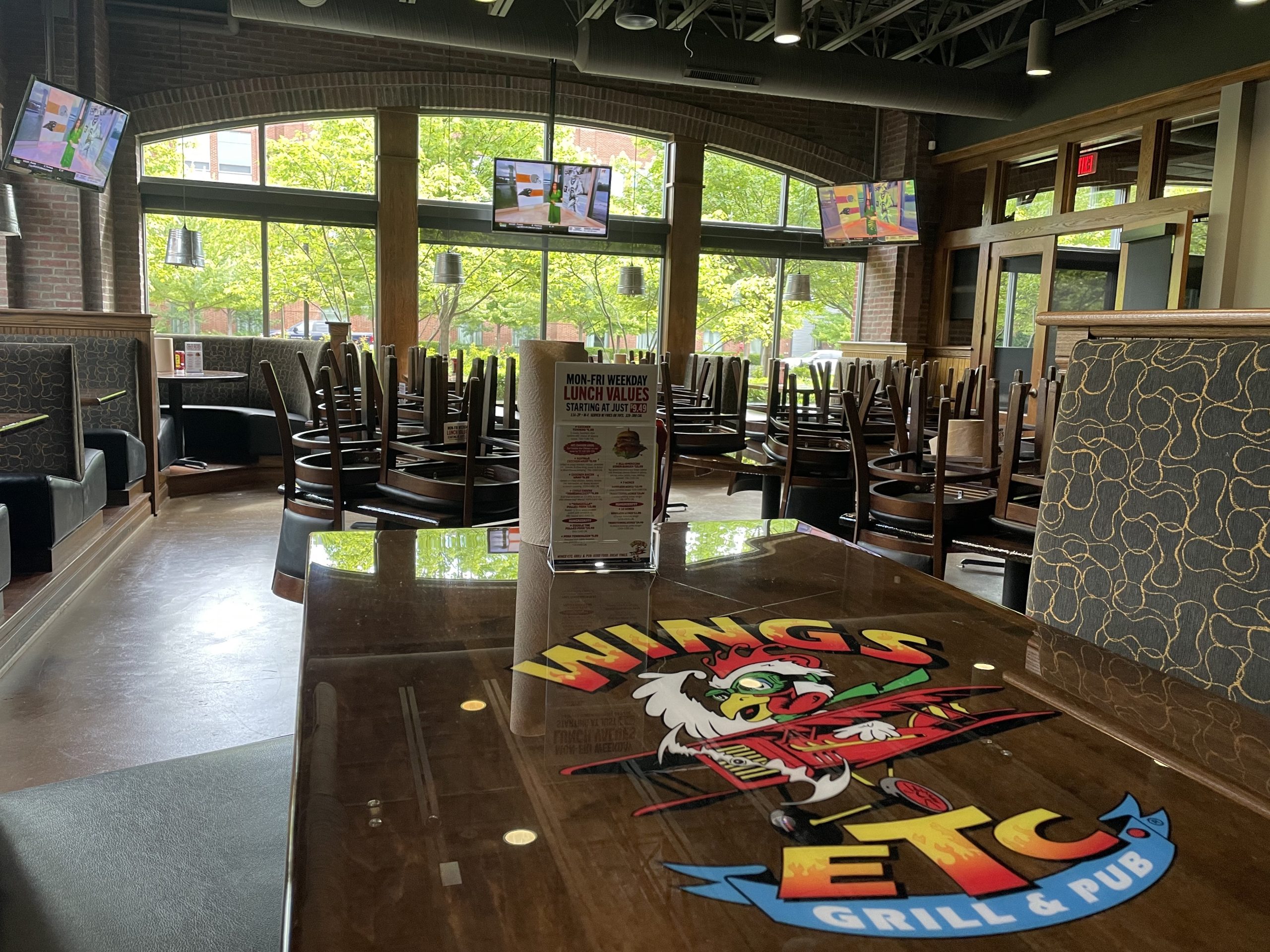 COLUMBUS, Ohio (Sept. 21, 2022)—The Grandview area now has a new laid-back, family-friendly dining option for the community to grab lunch, gather with friends for the game, or to have an evening out with the family. Wings Etc. Columbus, located at 775 Yard St. in Grandview, is now open and offers something for everyone. Local business owners Mike and Jennifer McGee, who own the new Wings Etc., said they are excited to be part of Grandview's growth.
"There is nothing like Wings Etc. in the Grandview area," said Mike McGee. "We're really excited to help transform Grandview and offer a great place where people can go to relax."
The new restaurant seats over 300 guests, offers a large, dog-friendly outside dining area, a full bar, a party room for reservations, a game room with betting options, dozens of large HDTVs—perfect for multi-game viewing, and offers a wide variety of menu options to accommodate every guest. The location also now offers the NFL Sunday Ticket package, so guests are able to watch all of their favorite teams.
"Our opening has been very positive. Guests love the size of our jumbo Buffalo wings, the flavors we offer, and the different varieties of options we have here," said McGee. "We're also noticing that people love interacting with our team and getting to know us. Jennifer and I really love meeting guests, hearing the things they love about Wings Etc., and making sure we are their favorite neighborhood sports bar and grill."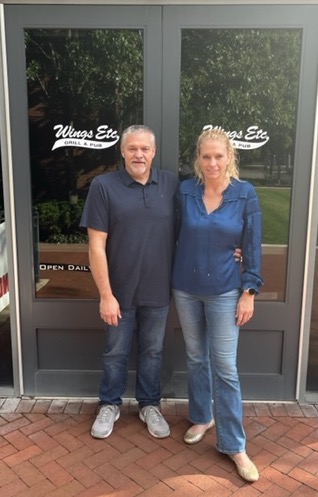 The new Wings Etc. is just minutes from the Ohio State University Stadium. While surrounding hotels offer shuttle rides to and from games, McGee said he hopes guests stop by Wings Etc. before and after the game to enjoy the good food and great times Wings Etc. offers.
"Our focus here is to be that place guests love to gather at to watch the game, relax, be themselves, laugh, and have a great time," McGee said. "We're very happy to be here, and we're looking forward to growing with the Grandview area."
Wings Etc. Columbus is located at 775 Yard Street and is open Monday-Thursday from 11 a.m. to 11 p.m., Friday-Saturday from 11 a.m. – midnight, and Sunday from 11 a.m. to 10 p.m.
About the Wings Etc. Grill & Pub Franchise Opportunity
Founded in 1994 by Jim Weaver in the South Bend, Indiana, area, Wings Etc. is a family-friendly grill and pub with a diverse menu featuring award-winning jumbo Buffalo wings, over 20 signature sauces and rubs, premium burgers, wraps, salads, appetizers, sandwiches, subs, kids meals, over 40 domestic and craft beer selections in bottles and on tap, dozens of large HDTVs tuned to sports programming, and a casual, non-corporate-y, laid-back "vibe" that makes people want to just come in and hang out. In addition to its popular sports programming, menu, and beverage options, Wings Etc. offers weekday lunch and food specials, online ordering, and much more.
Franchising since 2004, Wings Etc. Grill & Pub has been named one of Restaurant Business Magazine's "Future Franchises," has been named one of Franchise Gator's "Top 100 Franchises" for several years, and was named a 2020 "Culture 100 Best of the Best" franchise by Franchise Business Review. In June 2021, Wings Etc. was named a "Top 200 Food Franchise" and a "Top 500 North American Franchise" by Entrepreneur Magazine. Wings Etc. continues to grow and succeed by partnering with franchise operators who share the Wings Etc. Vision, Mission, and Values, a commitment to building a successful business while helping build stronger communities and people (and to having fun!).
Wings Etc. offers single and multi-unit franchise options. The initial franchise fee is $39,500, with a $200,000 liquid cash investment, and $500,000 minimum net worth requirement for interested prospects. Wings Etc. offers one of the lowest startup costs and break-even franchise opportunities in the full-service restaurant segment. Priority growth markets include Ohio, Tennessee, Kentucky, Michigan, Missouri, North Carolina, South Carolina, Illinois, Pennsylvania, West Virginia, Alabama and Florida.
For more information about the Wings Etc. franchise opportunity, visit www.wingsetcfranchise.com.
©2022 Wings Etc., Inc. Franchises independently owned and operated.
Section: Expansion New Location Opening Press Releases