Wings Etc. Henderson hosting series of female-led bands & fundraisers to raise awareness for breast cancer in October
Throughout October, Wings Etc. Henderson is hosting a series of events to raise money for Cancer Pathways Midwest—an organization that helps breast cancer survivors and their families.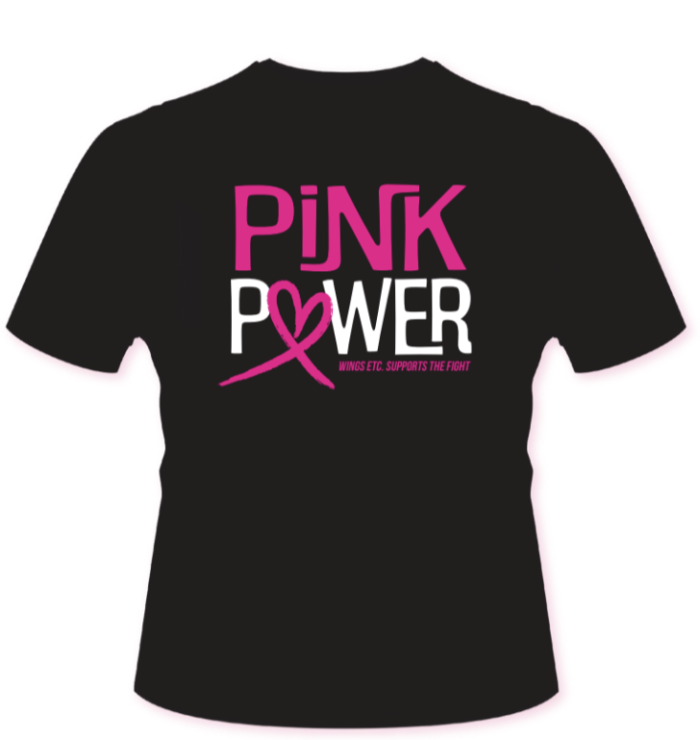 HENDERSON, Ky. (Oct. 4, 2023)—This October, Wings Etc. Henderson will be holding events that combine great music, community support, and a heartfelt mission. Each week of the month, the restaurant will host female-led bands and raffle off items in an effort to raise awareness and donations for breast cancer survivors. Event proceeds will go directly toward survivors through Cancer Pathways Midwest.
Wings Etc. Henderson General Manager Michelle Offutt said the event is particularly meaningful to her as a breast cancer survivor.
"I've wanted to find ways we can be more involved and give back," said Offutt, who noted that one of her bartenders approached her with the idea, and she was happy to execute it. "We chose Cancer Pathways Midwest to donate proceeds to. This organization helps support cancer patients, families, and healthcare workers. They are a big resource for counseling, food, and other needs."
On Oct. 7, the month-long awareness campaign will kick off with a live performance from Emma Grace from 7-9 p.m. On Oct. 14, Michelle Shelton, the "Queen of the One Woman Show," will play from 6-9 p.m. Sarah Beth Brewer will play on Oct. 20 from 7-9 p.m., and the concerts will wrap up on Oct. 28 with Annabelle Whitledge and Lindsey James Williams. Additionally, 10% of all eligible sales from 4-9 p.m. on Oct. 28 will be donated to the cause.
Wings Etc. Henderson will also raise money through raffle prizes and sell limited edition Wings Etc. breast cancer awareness t-shirts. Some of the items that will be raffled off include a Kobe Bryant photograph, a bucket of Wings Etc. swag featuring a $50 gift card, a neon sign donated by a beer vendor, and two tickets to a Pacers game.
Offutt said she hopes that the event will raise awareness and provide support and solidarity to fellow survivors and those currently fighting the disease.
"I had a lot of support from Manish [Malhotra] (Wings Etc. Henderson owner) and my family, but many people don't have that," she stated. "Not only do we want to help survivors, but we want to help the people that help them."
Section: Press Releases