Wings Etc. introduces Nashville Hot Chicken Sandwich at SEMO locations
Wings Etc. Grill & Pub is testing a Nashville Hot Chicken Sandwich in three Southeast Missouri locations for a limited time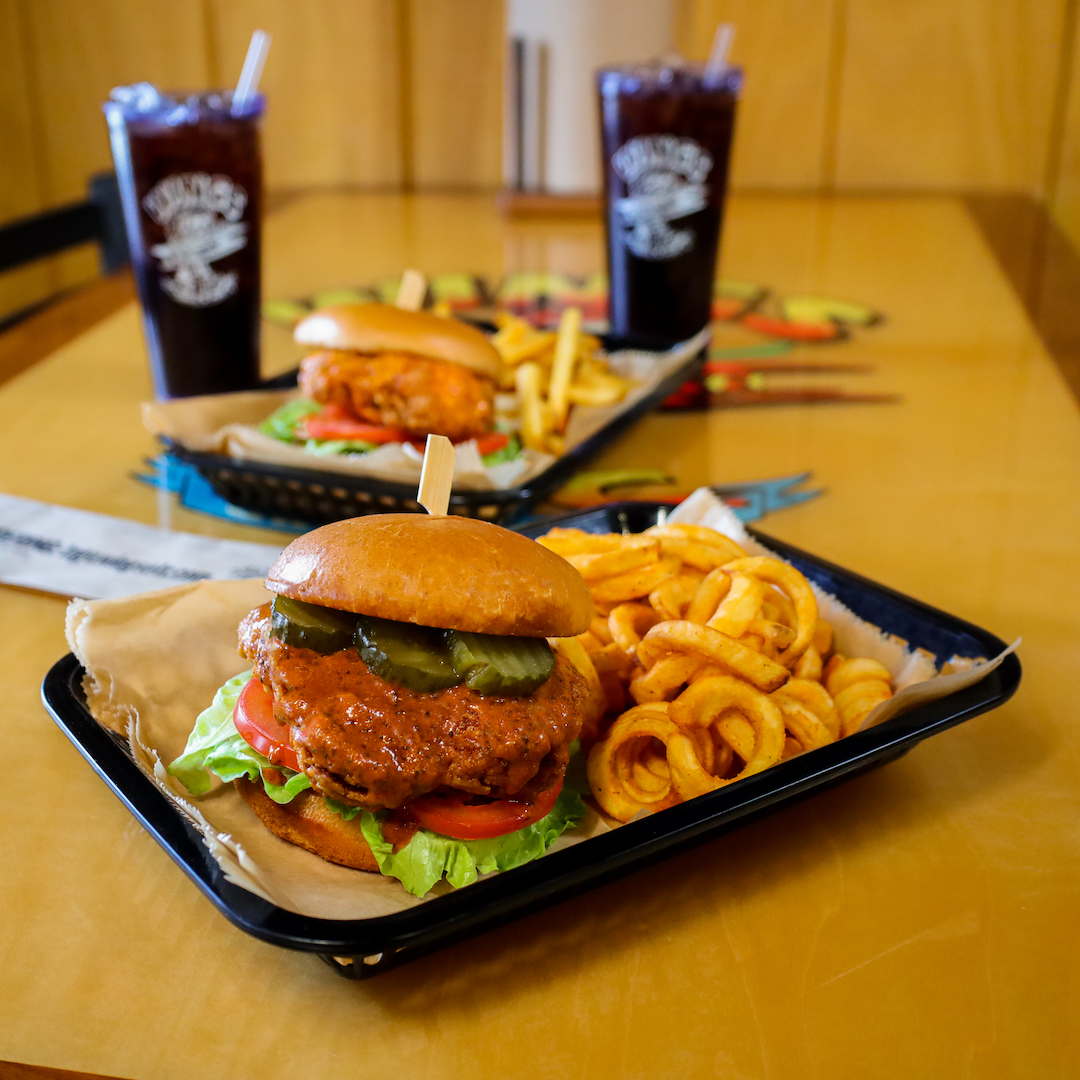 FORT WAYNE, Ind. (April 11, 2023)—Wings Etc. Grill & Pub locations in Cape Girardeau, Dexter, and Jackson, Mo., are currently testing a Nashville Hot Chicken Sandwich for a limited time featuring a new, house-made Nashville Hot sauce.
The latest sandwich features Wings Etc.'s crispy, signature chicken breast, topped with house-made Nashville Hot sauce and pickles, and comes served with a side of fries or tots. The Wings Etc. Nashville Hot sauce falls in the middle of the Wings Etc. sauce heat scale and utilizes famous Nashville Hot flavors such as cayenne, garlic, and a slight sweetness combination that has led to enthusiasm among people looking for big, bold flavors.
"Our new Nashville Hot flavor is our take on a long-time fan favorite in the chicken sandwich world," said Wings Etc. CEO Rob Hensmann. "While chicken sandwiches have been on our menu for a long time, this new sauce gives our fans another way to enjoy our delicious, crispy chicken breasts."
The new Nashville Hot Chicken Sandwich will be tested in Cape Girardeau, Dexter, and Jackson, Mo., through May 29.
For a limited time, the Nashville Hot Chicken Sandwich is also part of Wings Etc.'s continued Food Fight Battle, where guests 21 and older can choose between the new sandwich and Wings Etc.'s Buffalo Chicken Sandwich. The new Food Fight also features Wings Etc.'s "Loaded Lemonade" cocktail and favorite summer drinks, including Leinenkugel's Summer Shandy and Juicy Peach and Golden Road's Mango Cart. Guests who go to wingsfoodfight.com and vote in the Food Fight will earn a chance to win a $100 Wings Etc. gift card in weekly drawings.*
* See contest details at all participating Wings Etc. locations starting 4/4/2023.
Section: Press Releases