Wings Etc. locations collaborate to give much-needed aid to St. Joseph County Humane Society
Wings Etc. locations in South Bend (Ireland Road & Cleveland Road), Mishawaka, Osceola, Elkhart, and Dunlap are partnering on Dec. 15 to donate 15% of eligible food and soft drink sales to the St. Joseph County Humane Society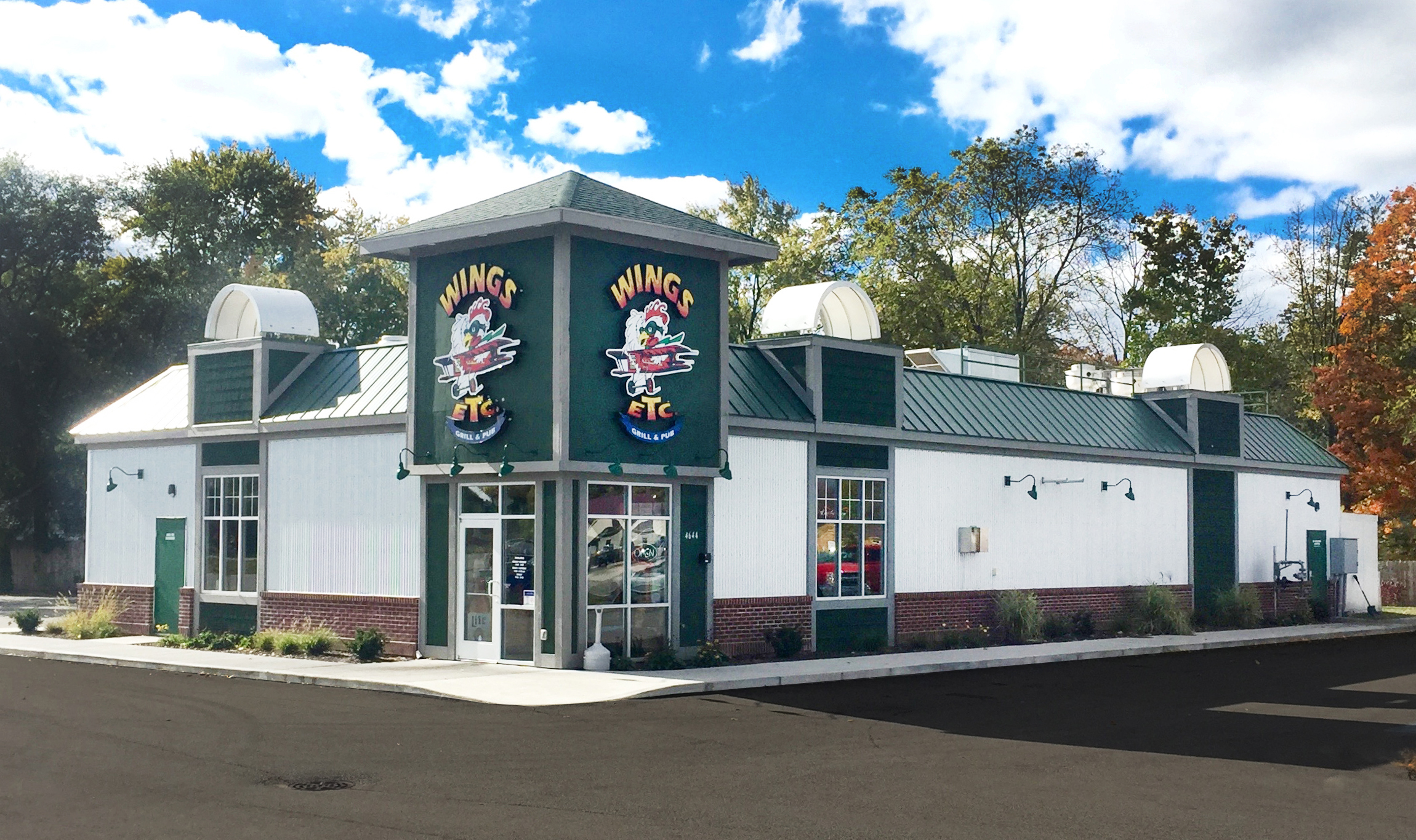 SOUTH BEND, Ind. (Dec. 5, 2022)—With an over-filled and in-need animal shelter, Wings Etc. locations in South Bend (Ireland Road & Cleveland Road), Mishawaka, Osceola, Elkhart, and Dunlap are coming together on Dec. 15 to hold a day of fundraising for the St. Joseph County Humane Society, which is in need of adopters, supplies, and donations this holiday season. On Dec. 15 from 11 a.m. to 11 p.m., 15% of eligible food and soft drink sales (no alcohol) will be donated to the St. Joseph County Humane Society at the participating Wings Etc. locations. Humane Society Coordinator Sarah Stanton said that partnerships with area businesses, such as the one with Wings Etc., are vital to helping the local shelter fulfill its mission.
"We love partnerships like this where we can collaborate on a fundraiser with several locations," said Stanton. "We love the idea that no matter where you go, you can still give back and donate to the Humane Society."
The partnership between Wings Etc. and St. Joseph County Humane Society highlights the great need for the shelter. The shelter currently has over 300 cats, with over 100 ready to be adopted. However, Stanton noted that not all are on the adoption floor because of space.
"We are incredibly full right now. Our shelter is really over capacity," said Stanton. "We have 82 dogs with 75 regular kennels to house them. We have animals living in offices and crates, and we just don't have the space for them anymore. We're really hoping to get the community behind us in order to provide us with the resources that we need to be able to care for these animals and find them homes."
Even if someone can't take home a pet for the holidays, Stanton is hoping citizens can help with donations and provide supplies.
Wings Etc. Ireland Road Senior Manager Shelby Garwick noted that several Wings Etc. locations are partnering to provide the most help possible.
"I love animals, and at Wings Etc., we try to give back to places who are in need," said Garwick. "Animal shelters are always in need, whether it be a donation, volunteers, or adopters, and we wanted to help in any way we could."
"It utilizes the best of both worlds where we can get the Wings Etc. customer base feeling good about spending money that is helping in the community, but then they also get to enjoy a lovely meal and have a great time out with their family. On top of that, it's really important for us to get the local businesses and the community on the same page and feeling good about the shelter. We are working to get our name out there and make them comfortable working with us so that when people have issues where they need help with animal control, they feel happy that we are there to help them."
In order to participate on Dec. 15, guests must show a Dine to Donate flyer to their bartender or server at Wings Etc. locations in South Bend (Ireland Road & Cleveland Road), Mishawaka, Osceola, Elkhart, and Dunlap, which can be found on the St. Joseph County Humane Society Facebook or by contacting the animal shelter. Guests choosing carry-out should use the code D2D0002 at checkout when ordering online at togo.wingsetc.com.
Section: Press Releases