Wings Etc. locations in Cape Girardeau, Dexter, and Jackson named 'Best Hot Wings' by Southeast Missourian voters
For the second year in a row, the Hobbs family-owned Wings Etc. locations have been selected "Best Hot Wings" in the area in The Southeast Missourian Reader's People's Choice Awards.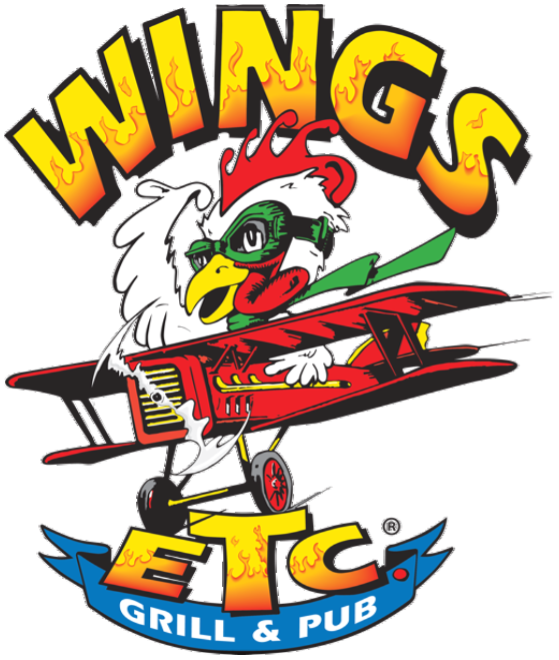 CAPE GIRARDEAU, DEXTER, JACKSON, Mo. (Oct. 11, 2022)—The Wings Etc. Southeast Missouri locations in Cape Girardeau and Jackson have done it again. For the second year in a row, the locations, owned by Joe and Michelle Hobbs, won "Best Hot Wings" in The Southeast Missourian's People's Choice Awards. The Hobbs family opened a third location in Dexter in December, which was also included in this year's winning title. Joe Hobbs noted that he and his family are humbled by the community's support and that winning the title two years in a row is a testament to how much people love what Wings Etc. does.
"We're very grateful that people love our wings so much that they chose us for the second year in a row as Southeast Missouri's best," said Hobbs.
"Wings Etc. is a staple in our communities," Hobbs continued. "Not only do people love our wings, but they love what we do. We try to be as involved as possible, and we're very grateful for the opportunity to do so thanks to the continued support of our guests."
Joe and Michelle Hobbs opened their first Wings Etc. location in 2013 in Jackson. A second location followed a year later in Cape Girardeau. Thanks to their success, the Hobbs family was able to open a third location in December 2021 in Dexter and looks forward to continued growth.
"We owe a huge thanks to the community and those who voted in The Southeast Missourian's People's Choice Awards," said Hobbs. "We are already looking forward to next year's vote and building relationships along the way."
The Hobbs family owns three Wings Etc. locations, including Wings Etc. Cape Girardeau at 3047 William St., Suite 105, Wings Etc. Dexter at 529 N. Walnut St., and Wings Etc. Jackson at 2003 E. Jackson Blvd.
About the Wings Etc. Grill & Pub Franchise Opportunity
Founded in 1994 by Jim Weaver in the South Bend, Indiana, area, Wings Etc. is a family-friendly grill and pub with a diverse menu featuring award-winning jumbo Buffalo wings, over 20 signature sauces and rubs, premium burgers, wraps, salads, appetizers, sandwiches, subs, kids meals, over 40 domestic and craft beer selections in bottles and on tap, dozens of large HDTVs tuned to sports programming, and a casual, non-corporate-y, laid-back "vibe" that makes people want to just come in and hang out. In addition to its popular sports programming, menu, and beverage options, Wings Etc. offers weekday lunch and food specials, online ordering, and much more.
Franchising since 2004, Wings Etc. Grill & Pub has been named one of Restaurant Business Magazine's "Future Franchises," has been named one of Franchise Gator's "Top 100 Franchises" for several years, and was named a 2020 "Culture 100 Best of the Best" franchise by Franchise Business Review. In June 2021, Wings Etc. was named a "Top 200 Food Franchise" and a "Top 500 North American Franchise" by Entrepreneur Magazine. Wings Etc. continues to grow and succeed by partnering with franchise operators who share the Wings Etc. Vision, Mission, and Values, a commitment to building a successful business while helping build stronger communities and people (and to having fun!).
Wings Etc. offers single and multi-unit franchise options. The initial franchise fee is $39,500, with a $200,000 liquid cash investment, and $500,000 minimum net worth requirement for interested prospects. Wings Etc. offers one of the lowest startup costs and break-even franchise opportunities in the full-service restaurant segment. Priority growth markets include Ohio, Tennessee, Kentucky, Michigan, Missouri, North Carolina, South Carolina, Illinois, Pennsylvania, West Virginia, Alabama and Florida.
For more information about the Wings Etc. franchise opportunity, visit www.wingsetcfranchise.com.
©2022 Wings Etc., Inc. Franchises independently owned and operated.
Section: Press Releases