Wings Etc. Mayfield donates over 100lbs of wings to Empty Bowls fundraiser
This year's Empty Bowls event raised $20,000 for the Mayfield-Graves County Need Line & Food Pantry.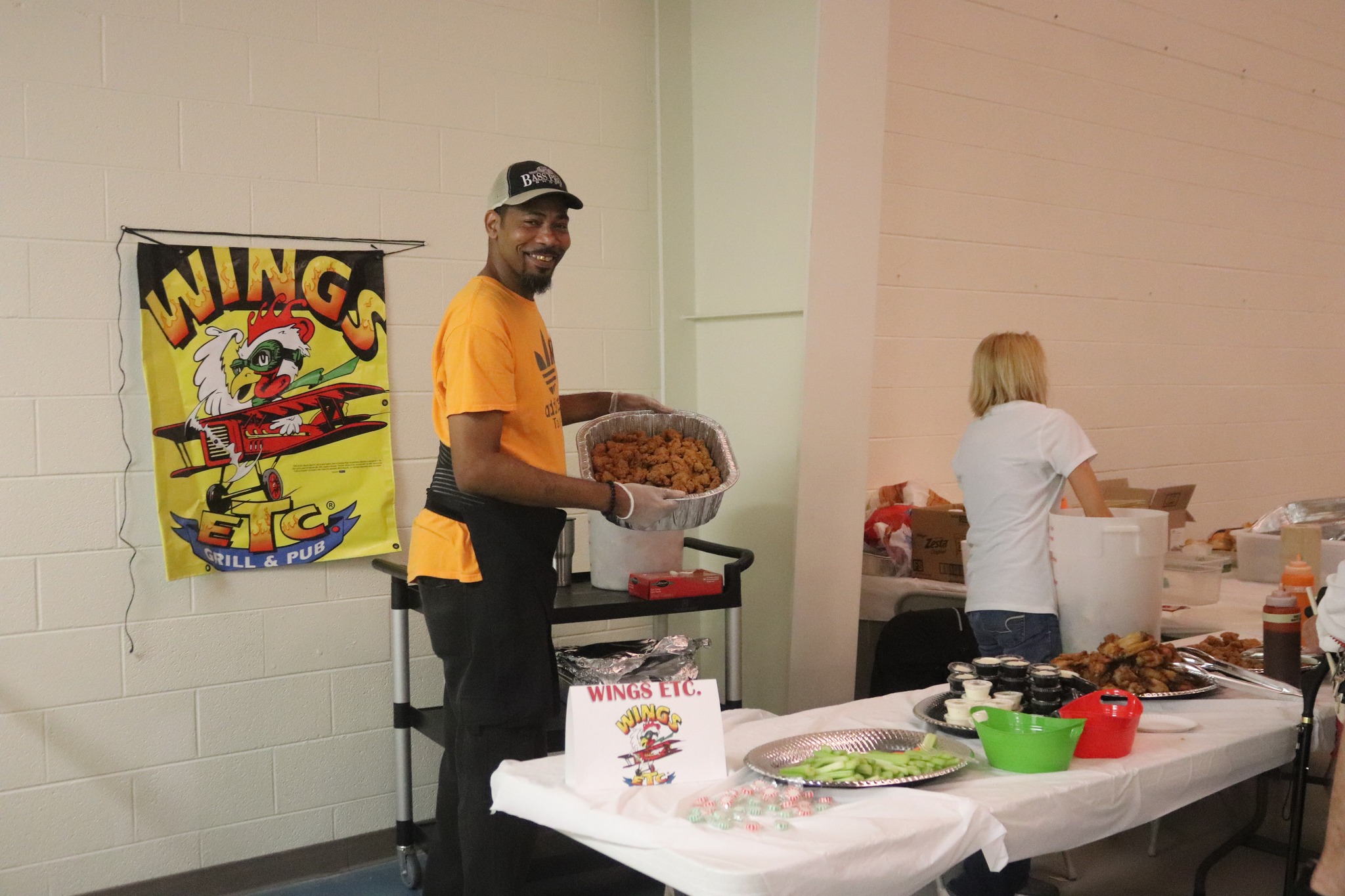 MAYFIELD, K.Y. (May 5, 2023)—For the sixth year in a row, Wings Etc. Mayfield provided over 450 participants at the Empty Bowls fundraiser with ample amounts of their award-winning Jumbo buffalo wings. Over 100 pounds of traditional and boneless wings were donated, along with some of guests' favorite sauces. Wings Etc. Mayfield and 16 other area restaurants helped the event raise over $20,000 for the Mayfield-Graves County Need Line & Food Pantry.
"We love participating in events like this where we can use our resources and expertise to help those in need and give back to our community," said Wings Etc. Mayfield franchisee Yogi Patel. "Donating our chicken wings is just a part of it, but seeing the community come together and raise so much for our local pantry is truly heartwarming."
The Empty Bowls Project is an annual event where participants are given a bowl to fill with their favorite foods from local restaurants. Tickets for the event were $15, but many people donated extra for the cause. All money collected went to the Mayfield-Graves County Need Line & Food Pantry, which assists the elderly, individuals and families in need, and those in crisis with utilities, doctor visits, prescriptions, and homelessness.
For the event, Wings Etc. Mayfield donated several trays of boneless and traditional wings, along with an array of Wings Etc. signature sauces, including Say It Ain't Tso, Mild, BBQ, and Sweet Chili Cha Cha. Wings Etc. Manager Andrea Wallace and cook Harry Lynn organized, cooked, and served wings for the day.
"We are already looking forward to next year," said Patel. "We love to help support the community and are happy to help."
Next year's event is set for May 4.
Wings Etc. Mayfield is located at 1109 Paris Road in Mayfield, Kentucky.
Section: Press Releases