Wings Etc. Mayfield, KY partners with local organizations to provide free meals to those affected by tornados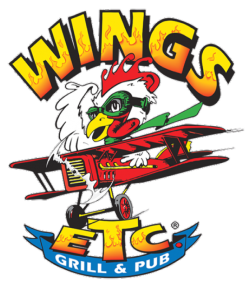 Wings Etc. in Mayfield, Kentucky, has re-opened and is coordinating with Southern Reds BBQ and Cuba Church of Christ to continue to provide free meals to those in need
MAYFIELD, Ky. (DEC. 23, 2021)—In an effort to help those impacted by the Dec. 10-11 tornado outbreak that caused destruction throughout the South and Midwest, Wings Etc. Mayfield, Kentucky, has been providing warm meals to those in need. To help increase efforts of serving the community, Wings Etc. Mayfield has donated their supplies to Southern Reds BBQ and Cuba Church of Christ, who are working together to cook and deliver food to individuals impacted by the tornados.
Those in need can receive food from Southern Reds BBQ and Cuba Church of Christ located at 51 Cuba School Road in Mayfield. The two organizations are working together to deliver meals to those who can't reach them. Those wishing to have a meal delivered can call Cuba Church of Christ at 270-382-2838 for more information.
As of Dec. 20, Wings Etc. Mayfield has re-opened daily from 11 a.m. to 10 p.m. Due to the crisis, hours are subject to change at any time. Wings Etc. Mayfield will be open on Christmas Eve from 11 a.m. to 5 p.m. and closed on Christmas Day.
Wings Etc. Chief Operating Officer Chuck Moore expressed sympathies to the communities devastated by the destruction and recent loss of life.
"Our hearts and support are with our teams in Mayfield and Madisonville as well as all communities impacted by the tornado outbreak," said Moore.
On Dec. 10-11, a late-season tornado outbreak wreaked havoc across the South and Midwest, leaving thousands without power, shelter, and basic necessities, and killing at least 90 people—over 75 in Kentucky alone.
Wings Etc. Mayfield has also been working to donate necessary personal items. The Wings Etc. location in nearby Madisonville is a drop-off location for clothing, non-perishable food items, new or slightly used toys, sealed bottled water, and personal hygiene products. Wings Etc. Madisonville is located at 97 Madison Square Drive in Madisonville, Kentucky.
Those wishing to provide monetary donations to assist with disaster relief can do so through The American Red Cross. To donate, visit www.redcross.org/donate.
About the Wings Etc. Grill & Pub Franchise Opportunity
Founded in 1994 by Jim Weaver in the South Bend, Indiana, area, Wings Etc. is a family-friendly grill and pub with a diverse menu featuring award-winning jumbo Buffalo wings, over 20 signature sauces and rubs, premium burgers, wraps, salads, appetizers, sandwiches, subs, kids meals, over 40 domestic and craft beer selections in bottles and on tap, dozens of large HDTVs tuned to sports programming, and a casual, non-corporate-y, laid-back "vibe" that makes people want to just come in and hang out. In addition to its popular sports programming, menu, and beverage options, Wings Etc. offers weekday lunch and food specials, online ordering, and much more.
Franchising since 2004, Wings Etc. Grill & Pub has been named one of Restaurant Business Magazine's "Future Franchises," has been named one of Franchise Gator's "Top 100 Franchises" for several years, and was named a 2020 "Culture 100 Best of the Best" franchise by Franchise Business Review. In June 2021, Wings Etc. was named a "Top 200 Food Franchise" and a "Top 500 North American Franchise" by Entrepreneur Magazine. Wings Etc. continues to grow and succeed by partnering with franchise operators who share the Wings Etc. Vision, Mission, and Values, a commitment to building a successful business while helping build stronger communities and people (and to having fun!).
Wings Etc. offers single and multi-unit franchise options. The initial franchise fee is $39,500, with a $200,000 liquid cash investment, and $500,000 minimum net worth requirement for interested prospects. Wings Etc. offers one of the lowest startup costs and break-even franchise opportunities in the full-service restaurant segment. Priority growth markets include Ohio, Tennessee, Kentucky, Michigan, Missouri, North Carolina, South Carolina, Illinois, Pennsylvania, West Virginia, Alabama and Florida.
For more information about the Wings Etc. franchise opportunity, visit www.wingsetcfranchise.com.
Section: Press Releases