Wings Etc. Minooka supporting local food pantries during month of December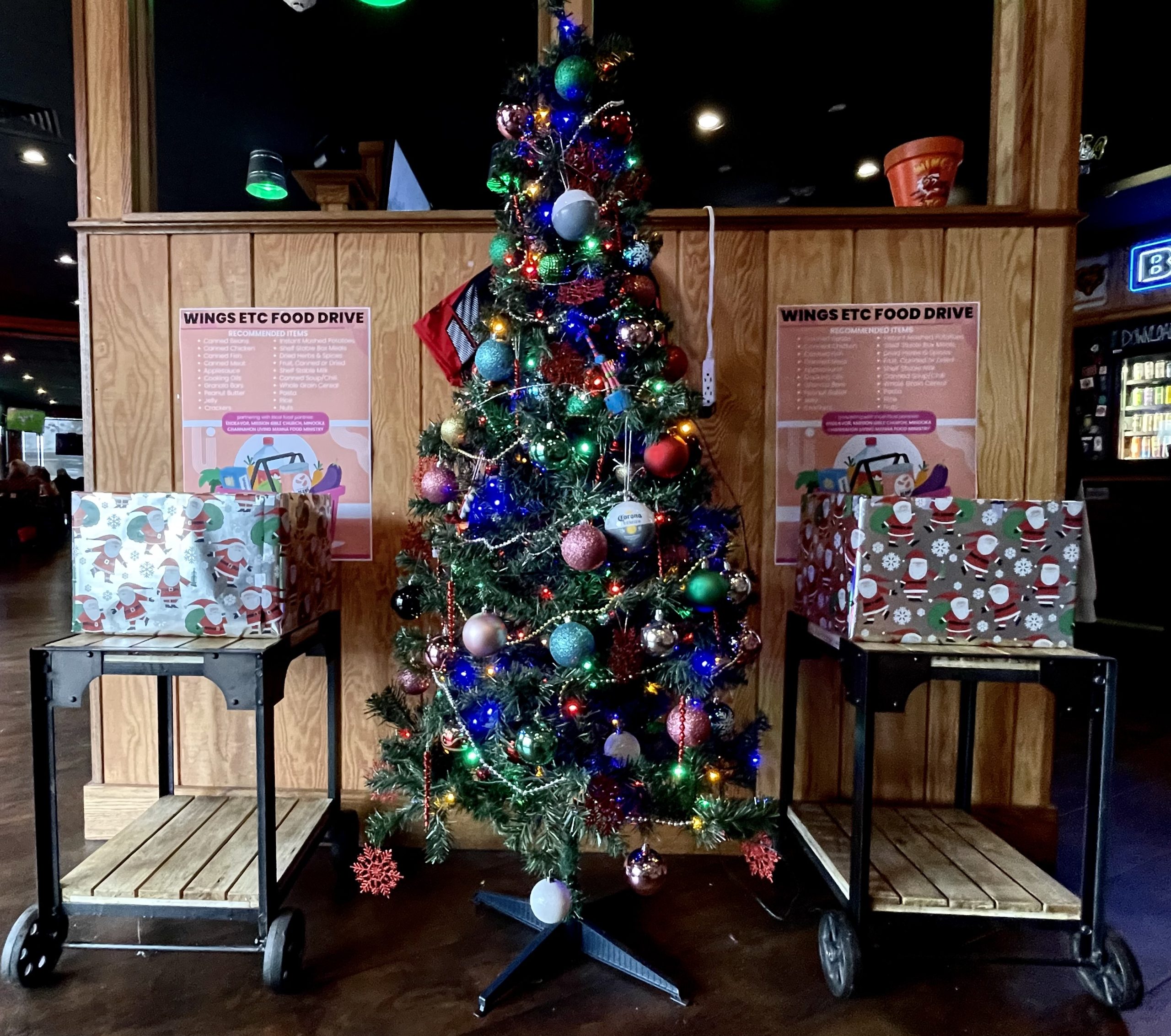 MINOOKA, Ill. (Dec. 13, 2022)— Throughout December, Wings Etc. Minooka is hosting a food drive where community members can drop off non-perishable food items at the restaurant, which will be donated to local food pantries. Locally owned Wings Etc. Minooka is known for giving back to the community in various ways, and Assistant Manager Grace Lindsay said this is just one more way in which the location can partner with the community to lend a helping hand.
"We have placed two boxes by the hostess stand at the front entrance," said Lindsay, who noted the goal is to fill those boxes with donations multiple times. "People can come in, put the donations in the boxes, and we will handle the transportation. There is no pressure to eat with us when donating. We just wanted to give back to a cause many people utilize."
Lindsay said that choosing to do a food drive was personal for her. Prior to working for Wings Etc., she needed assistance to help feed her children. And she's not alone—according to Feeding America, over 53 million Americans utilized a food pantry in 2021.
"We are all human, and there are a lot of fortunate people in Minooka and Channahon who want to help out," said Lindsay. "This time of year can be very hard on families. Many are facing extra heating costs and expenses due to the holidays, and we want to make sure people don't have to worry about getting food for their family."
Once the boxes are full, the restaurant will donate the items to Mission Bible Church's Endeavor Food Pantry and the Living Manna Food Pantry at Families of Faith Ministries—both of which help individuals in need obtain food.
"Wings has a great platform to help people out," Lindsay added. "Minooka and Channahon have been very supportive of us, and we love to show that support back."
Recommended items for the food drive include canned goods, cooking oils, crackers, pasta, rice, peanut butter, whole grain cereal, and shelf-stable box meals.
Wings Etc. Minooka is located at 581 Bob Blain Road.
Section: Press Releases