Wings Etc. moves up Franchise Times Top 400 franchise ranks to 316
Wings Etc. Grill & Pub was named to Franchise Times Top 400 list for the third year in a row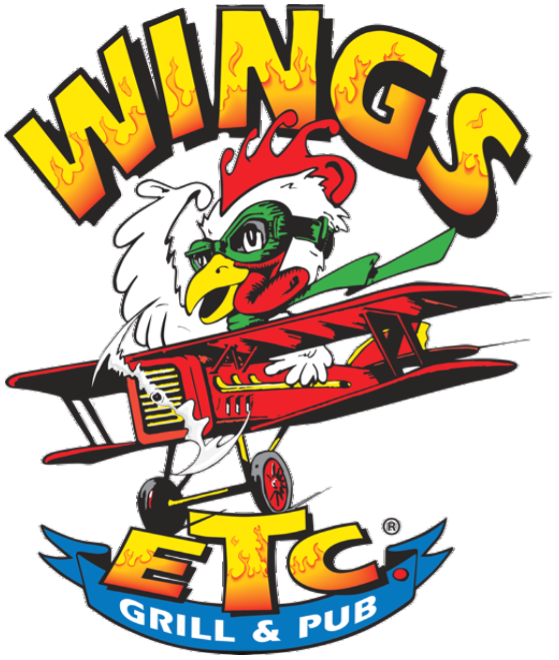 FORT WAYNE, Ind. (Oct. 26, 2023)—Franchise Times recently released its annual Top 400 report, and Wings Etc. has moved from #321 in 2022 to #316 in 2023, following a year of strong systemwide sales.
"We are thrilled and honored to once again be recognized on the Franchise Times Top 400 franchises list," said Wings Etc., Inc. CEO Rob Hensmann. "This achievement is a testament to the hard work and dedication of our entire Wings Etc. family – from our passionate franchisees to our talented team members."
The Franchise Times Top 400 is an exclusive annual ranking of the largest U.S.-based franchise systems by global systemwide sales. The project is the result of a five-month research and reporting effort that leads to the most credible and objective franchise ranking available, said Franchise Times Editor-in-Chief Laura Michaels.
The collection of systemwide sales data also provides useful insight into the franchise industry's performance as the shakeout continues following the COVID-19 pandemic. Out of the 10 major franchise categories analyzed, just two saw an overall decline in sales. Notably, within the Restaurant category, total sales for chicken restaurants continued to remain strong, with $67.6 billion in sales.
Wings Etc. moved up the list by five spots compared to 2022 with $110,811,949 reported in sales from 80 locations. The new ranking marks the third year in a row the grill and pub has made the list.
For more information about the Wings Etc. franchise opportunity, visit wingsetcfranchise.com.
Section: Press Releases