Wings Etc. Terre Haute (Plaza North) scores fundraiser to help Quarterback Club
On Sept. 28 from 11 a.m. to 11 p.m., Wings Etc. Terre Haute (Plaza North) will host a fundraiser where 15% of dine-in and carry-out food and soft drink orders will be donated to help the Quarterback Club feed the Terre Haute North Patriots Football Team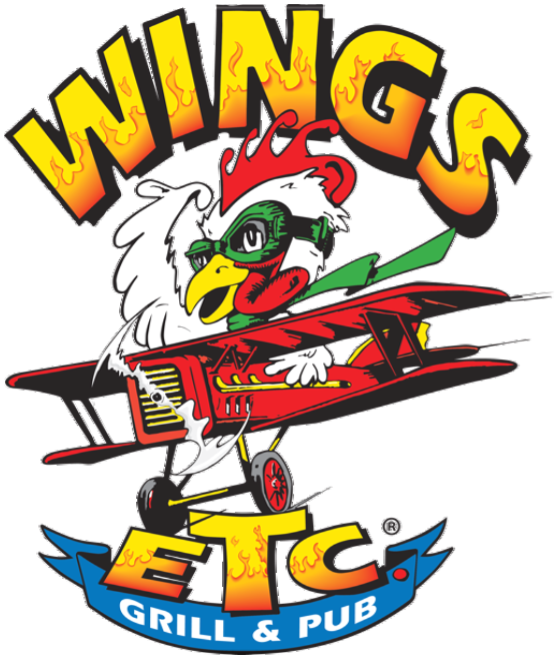 TERRE HAUTE, Ind. (Sept. 23, 2022)—On Sept. 28, Wings Etc. Terre Haute (Plaza North), located at 1800 Fort Harrison Road, will host a fundraiser for the Quarterback Club and the Terre Haute North Patriots Football team. During the fundraiser, 15% of food and soft drink sales from participating Quarterback Club guests will be donated to the Club. Quarterback Club President Amy Young explained that the highest cost for the organization is feeding football players after Friday night and away games.
"We spend about $500 per meal to feed around 100 boys per game," said Young. "We feed them every Friday before the game and then all teams get a meal after the away games. We always make sure to feed them something hardy and nutritious."
While player fees partially fund the Quarterback Club, Young noted that fundraisers are always needed. The Wings Etc. Dine to Donate is one event that raises essential funding for services the Club provides, such as senior gifts, homecoming gifts, events, snacks, treats, and meals. Additionally, the Club can provide scholarships to players in need.
"Fundraisers like the Wings Etc. Dine to Donate night on Sept. 28 helps cover that gap between the fees and the actual cost associated with what we do," Young explained. "I plan to eat there for lunch and dinner, which is just a bonus for me; I don't have to cook that night! We're very excited and look forward to the event, and we really appreciate the Wings Etc. team for hosting this fundraiser and being a game sponsor."
This year, Wings Etc. Terre Haute (Plaza North) is a home game sponsor. Home game sponsorships assist the Quarterback Club in purchasing student game tickets to help get students into the game who couldn't have attended otherwise.
Wings Etc. Terre Haute (Plaza North) Office Manager Kierstin Bemis said the team at Wings Etc. is happy to support local youth in any way possible.
"Wings Etc. Terre Haute owner SP Singh and the team at Terre Haute North love to support our youth, especially in athletic activities that keep them involved," said Bemis. "The money raised during this Dine to Donate will help ensure football players are well fed after a hard workout on the field."
To participate in the Dine to Donate fundraiser for the Terre Haute North Patriots Football team, guests must present a print or digital copy of the fundraiser ticket located on the team's Facebook page to their server or bartender. The fundraiser will be held on Sept. 28 from 11 a.m. to 11 p.m. at Wings Etc. Terre Haute (Plaza North) only, where 15% of eligible dine-in and carry-out food and soft drink sales will be donated to the Quarterback Club (excludes alcohol, tax, and delivery orders).
About the Wings Etc. Grill & Pub Franchise Opportunity
Founded in 1994 by Jim Weaver in the South Bend, Indiana, area, Wings Etc. is a family-friendly grill and pub with a diverse menu featuring award-winning jumbo Buffalo wings, over 20 signature sauces and rubs, premium burgers, wraps, salads, appetizers, sandwiches, subs, kids meals, over 40 domestic and craft beer selections in bottles and on tap, dozens of large HDTVs tuned to sports programming, and a casual, non-corporate-y, laid-back "vibe" that makes people want to just come in and hang out. In addition to its popular sports programming, menu, and beverage options, Wings Etc. offers weekday lunch and food specials, online ordering, and much more.
Franchising since 2004, Wings Etc. Grill & Pub has been named one of Restaurant Business Magazine's "Future Franchises," has been named one of Franchise Gator's "Top 100 Franchises" for several years, and was named a 2020 "Culture 100 Best of the Best" franchise by Franchise Business Review. In June 2021, Wings Etc. was named a "Top 200 Food Franchise" and a "Top 500 North American Franchise" by Entrepreneur Magazine. Wings Etc. continues to grow and succeed by partnering with franchise operators who share the Wings Etc. Vision, Mission, and Values, a commitment to building a successful business while helping build stronger communities and people (and to having fun!).
Wings Etc. offers single and multi-unit franchise options. The initial franchise fee is $39,500, with a $200,000 liquid cash investment, and $500,000 minimum net worth requirement for interested prospects. Wings Etc. offers one of the lowest startup costs and break-even franchise opportunities in the full-service restaurant segment. Priority growth markets include Ohio, Tennessee, Kentucky, Michigan, Missouri, North Carolina, South Carolina, Illinois, Pennsylvania, West Virginia, Alabama and Florida.
For more information about the Wings Etc. franchise opportunity, visit www.wingsetcfranchise.com.
©2022 Wings Etc., Inc. Franchises independently owned and operated.
Section: Press Releases